Councils discuss third River Thames bridge plan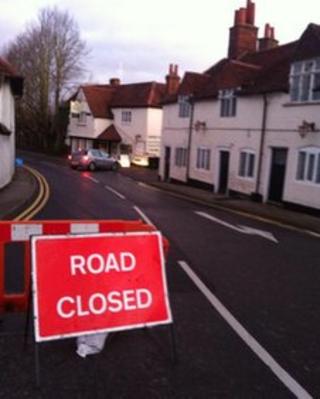 Councils in Oxfordshire and Berkshire have agreed to work together to see if there is a case for a third bridge across the River Thames in Reading.
At a meeting on Monday, representatives decided more information was needed before a decision could be made.
Henley Conservative MP John Howell, who chaired the meeting, said the councils were now gathering data on how many cars use the two existing bridges.
Plans for a third bridge from Caversham to Reading were last mooted in 2007.
They were shelved due to a lack of funding, but the simultaneous closure of the bridges at Whitchurch and Sonning this winter has reignited the debate.
Flooding delays
Sonning Bridge was closed because of flooding and Whitchurch Bridge is being rebuilt. Now that work has been delayed due to flooding.
Monday's meeting included Reading, Wokingham, Windsor and Maidenhead, South Oxfordshire district and Oxfordshire county councils.
Mr Howell said gathering the right information was likely to take up to nine months.
He said: "I can't give an assurance that there will, or will not, be a third bridge.
"What I can give an assurance on is that everyone is working together to establish that they're working from the same data."
Plans for a new bridge first surfaced in the 1960s.
But some residents and councils are concerned it would lead to high levels of traffic through South Oxfordshire.
More than 4,000 people have now signed a petition for a third bridge to be built in Reading, connecting the A329M to Caversham.