Levi Bellfield victim's family sign petition against payout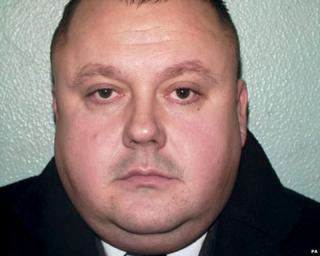 The family of one of Levi Bellfield's murder victims has signed a petition against compensation he has been paid.
Bellfield, 45, was recently awarded £4,500 after being attacked in a West Yorkshire prison where he is serving a whole-life sentence for three murders.
Maya McDonnell, sister of victim Marsha, said the payout "made me sick". The petition against it has at least 2,500 signatures.
The Crown Prosecution Service said it would be "inappropriate to comment".
Bellfield is serving a whole-life term for the murders of 19-year-old Marsha McDonnell, Amelie Delagrange, 22 and 13-year-old Millie Dowler.
He was also convicted of kidnapping Millie as well as attempting to murder 18-year-old Kate Sheedy by running the student over.
Bellfield, from London, took legal action after being attacked by a prisoner with a makeshift weapon at Wakefield Prison in 2009.
He claimed he suffered minor injuries in the attack and that prison staff should have protected him, which the Ministry of Justice admitted liability for.
The petition against the payout was set up by Judith Herdman urges Secretary of State for Justice Chris Grayling to "overturn the judge's ruling".
In the petition's statement, Ms Herdman, said: "To allow this man the right to monetary compensation is nothing but a slap in the face to the public and particularly the families of his victims, for they as taxpayers, will be contributing to this."
Signing the petition, Maya McDonnell wrote: "Marsha McDonnell was my sister. When I heard of this disgusting excuse for a human won this case it made me sick.
"He doesn't deserve human rights."
At the time of the compensation case, heard at Durham County Court, the Ministry of Justice said it was "hugely disappointed" with the result but added it could not comment on the petition.