Ex-Manchester United boss David Moyes wine bar 'scuffle' case dropped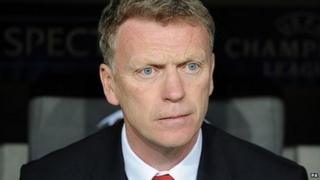 Former Manchester United manager David Moyes is no longer being investigated over an alleged scuffle in a bar in Lancashire, police have said.
Moyes was spoken to by police after builder Josh Gillibrand, 23, claimed he was attacked at the Emporium wine bar in Clitheroe in May.
Witnesses reported Moyes was abused by a group of young men shortly before he entered the bar.
Lancashire Police said no further action will be taken against any party.
It is understood Moyes, who was sacked by Manchester United in April, had been socialising with his friend, Blackburn Rovers managing director Derek Shaw.
Police said at the time there were "a number of differing accounts" of what happened.
A force spokesman said: "After careful consideration of all the circumstances in this case it has been decided that no further action will be taken against anyone.
"A thorough investigation has been carried out and everyone identified as having been involved in this incident or having witnessed it have provided accounts to the police.
"All these accounts were given voluntarily, it has not been necessary to arrest any person.
"These accounts have been considered and it has been decided that this is the most appropriate course of action."
Moyes was sacked as United's manager after 10 months in the role.
Before he took over at the club, he had been in charge at Everton for more than a decade.