Rapist paramedic Christopher Bridger 'pretended to be gay'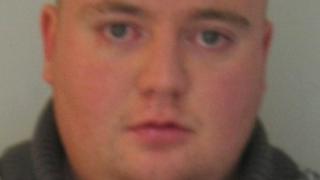 A trainee paramedic who pretended to be gay in order to sexually assault female friends has been jailed for 12 years.
Christopher Bridger, 25, of York Road, Stevenage, would become close to his victims and then assault them when they were drunk and vulnerable.
He was found guilty of assaulting two women while working at South East Coast Ambulance and raping a fellow student at St George's Hospital in London.
He pleaded not guilty during the trial at Guildford Crown Court.
The attacks took place between 2008 and 2012 in Addlestone, Walton-on-Thames and Epsom.
'Sexual predator'
Investigating officer PC Rhiannon Barton-Wolfe, from Surrey Police's sexual offences investigation team, said: "Bridger is a sexual predator who targeted vulnerable women he worked and studied with under the pretence that he was gay.
"He would become close to his young female victims, who believed he was their friend, taking them into his confidence and then sexually assaulting them when they were drunk.
"I would like to commend the victims in this case for their bravery in coming forward to speak out about what he did to them. I have no doubt that Bridger would have carried on offending had the victims not reported him to police."
Bridger was found not guilty of two further counts of sexual assault.
He was told he would have to serve at least half of his sentence and the remainder on licence.
He will also spend an additional three years on licence when he is released.