Solihull teenager arrested over government cyber-attack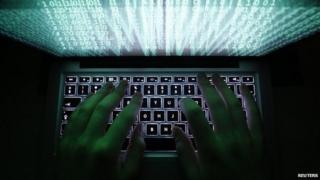 An 18-year-old man has been arrested in connection with a "significant" cyber-attack on the Home Office.
The teenager, from Solihull, West Midlands, was arrested in Brighton by West Midlands police.
The attack in January 2013 took the Home Office's main website offline for nearly an hour and a half.
The arrested man remains in custody on suspicion of Computer Misuse Act offences.
The attack was in the form of distributed denial of service (DDOS), which floods a website with traffic in order to make it unusable.