Devon and Cornwall Police 999 call target missed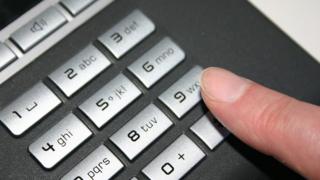 Devon and Cornwall Police has failed to meet guidelines for answering 999 calls within 10 seconds.
Between May and August, the police missed the target of answering at least 90% of calls within the deadline.
It fell short of the national target by 2,680 calls during the four-month period.
The force blamed a "challenging" increase in the number of calls and said it was also taking more time to assess the needs of victims.
However, police figures show the force had exceeded the 90% target between September 2012 and April 2014.
Additional staff
Ch Supt Jim Nye said call handlers were asking "a few more questions to make sure we make a true assessment of the victim's needs", which it was not doing in 2013.
He said they checked for "vulnerability, threat, risk and harm to that individual" in a bid to "provide the right response".
April
May
June
July
August
Total number of 999 calls received
14,135
15,887
16,686
18,386
17,471
Percentage of 999 calls answered in target
91.7%
88.0%
87.5%
83.7%
85.5%
Source: Devon and Cornwall Police
Mr Nye added the annual rise in the number of people visiting the South West during the summer months had resulted in more calls.
Sandy Brooks, head of call management and communications unit, said: "Although we have not achieved our target since May 2014, within the last rolling 12-month period we have answered 90.2% of 999 calls within 10 seconds.
"We do not use scripts but rely on the expertise, knowledge and skills of our staff to assess that need using their training, experience and guidelines to ensure the correct response is provided based on individual needs."
Ms Brooks said the force was recruiting additional staff and reviewing shift patterns.
Stuart Roden, regional organiser for Unison, said the union had been concerned about staffing levels being inadequate following a number of staff being promoted.
He said: "This has also coincided with the introduction of a new computer system which resulted in some delays in response times over recent months.
"We have been in discussions with the force and are satisfied that sufficient staff are now being recruited and that there will be a contingency built into future staffing levels to avoid this situation arising again."
Tony Hogg, the police and crime commissioner, said: "Answering 999 calls promptly is very important and we continue to keep these figures under review.
"The public should be reassured that the Chief Constable and I are focused on this issue."