Secure psychiatric hospital officers to strike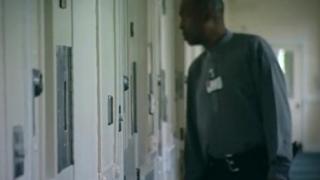 Officers at three high-security psychiatric hospitals have voted to strike in a dispute over pay.
Staff at Rampton in Nottinghamshire, Ashworth on Merseyside and Broadmoor in Berkshire, will walk out on 24 October.
The row is linked to the wider action taken by NHS workers on Monday over the Department of Health's rejection of a pay review.
The Prison Officers Association (POA) said the strike would follow the same four-hour format.
General secretary of the POA, Steve Gillan, described the action as "regrettable".
The POA said minimum cover arrangements would be put in place to make sure safety was maintained.
The NHS Pay Review Body had recommended a 1% pay rise for all NHS staff, but the government has said the proposal would cost too much.
It wants to restrict the increase to those who do not also get an automatic incremental increase.
The Department of Health has not yet commented on the latest move.