Schools' in Ofsted Yorkshire and Humber rankings struggle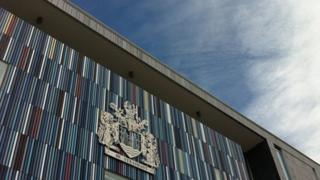 Nine authorities in Ofsted's Yorkshire and Humber region are in the bottom third of secondary school rankings.
Doncaster, ranked 146 by the watchdog, was bottom of the region's authorities with Bradford (144) East Riding of Yorkshire (141=) and Barnsley (139=).
North East Lincolnshire, Kingston Upon Hull, Sheffield, Kirklees and North Lincolnshire were also at 100 or lower among England's 150 local authorities.
Ranking was by the percentage of pupils at good or outstanding schools.
Doncaster had only 37% of its pupils at schools rated good or outstanding.
York, the best of the region's 15 authorities, was ranked at 14= with 93% of pupils at a good or outstanding school, according to Ofsted.
Rotherham was next, ranked at 20 in the table with a 91% score.
Significant variations
Wakefield, North Yorkshire, Leeds and Calderdale complete the region's rankings.
Nick Hudson, regional director for Ofsted, said there were significant variations in the performance of local authorities in such a large and diverse area.
"Too many young children have a good or better education at their primary school, only to then attend a school that must improve," he said.
Nine of the region's authorities increased the percentage of children attending a good or outstanding school.
Barnsley has only 48% of pupils at schools rated good or outstanding but its score has increased by 25 percentage points since 2013, the region's biggest improvement according to the report.