Kesgrave Hall abuse inquiry: Police investigating 17 suspects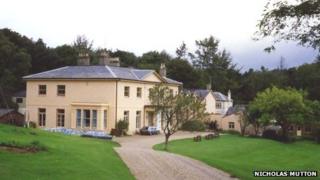 An inquiry into abuse at a boarding school in the 1970s, 1980s and 1990s is investigating allegations against 17 people, Suffolk Police have revealed.
The investigation into Kesgrave Hall, a privately-owned school near Ipswich for pupils with behavioural problems, was reopened in 2013.
A previous inquiry ended in 1993 and some files are believed destroyed.
In May, Kenneth Wheatley, who was arrested in connection with the abuse, was found dead on a railway line.
Mr Wheatley, of Cliffe Crescent, Dodworth, Barnsley, had been arrested in April on suspicion of indecent assault against a boy at the school, which closed in 1993, in 1976.
'Back to 1970s'
Lisa Miller, a spokeswoman for Suffolk Constabulary, said: "Suffolk Police are currently investigating allegations against 17 individuals of historical sexual and physical abuse at Kesgrave Hall boarding school during the 1970s, 80s and 90s.
"As part of the investigation officers interviewed a man aged in his 60s under caution in April.
"The interview was conducted in connection with physical abuse at the school ranging back to the 1970s."
Police have made three arrests as part of the investigation.
Kesgrave Hall is now a hotel and restaurant.