Devon and Cornwall Police highlight 'inappropriate' calls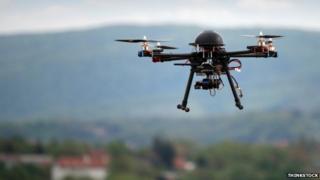 Calls about closed public toilets and an escaped budgie were among the inappropriate queries made to Devon and Cornwall Police in recent weeks.
Another included a question about whether it was illegal for someone to urinate in their garden if spotted by a drone aircraft, officers said.
People should only call 999 or 101 in an emergency or to report non-urgent crime, the force said.
Its contact centres receive more than a million calls a year.
Although many people used the services responsibly, "there were still a significant number who, whether through ignorance or impatience, waste police time", the force said.
Nuisance queries increased waiting times for genuine callers, it added.