Solihull and Manchester doctors accused of sex-selection abortions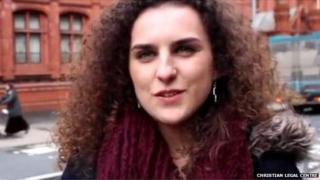 Two doctors accused of offering abortions based on the sex of the foetus are facing private prosecution.
Pro-life campaigner Aisling Hubert, backed by the Christian Legal Centre, launched the action after an undercover investigation by the Daily Telegraph.
Birmingham magistrates granted a summons allowing the case against Dr Palaniappan Rajmohan, 48, on Monday.
He and Dr Prabhan Sivaraman are accused of conspiracy to procure poison to be used with intent to procure abortion.
The offence is contrary to the Offences Against the Person Act 1861.
The Christian Legal Centre said it had backed Miss Hubert after the Crown Prosecution Service (CPS) decided not to proceed with a case against the doctors.
'Clarify law'
Dr Sivaraman, 46, is due before Manchester Crown Court for a plea and case management hearing on 6 February. Magistrates in the city previously allowed the case to go ahead.
Dr Rajmohan, of Solihull, in the West Midlands, is scheduled to appear for the same type of hearing, at Birmingham Crown Court on 21 May.
The pair were filmed allegedly offering abortions to a woman who said she was unhappy to be carrying a girl foetus, in the investigation by the Telegraph in 2012.
Both doctors have been banned from carrying out abortions while the General Medical Council carries out an investigation into their fitness to practise.
The Christian Legal Centre, a sister organisation to Christian Concern, has the aim of "standing with Christians for Life and Liberty".
In November, MPs backed a bill to clarify the law on sex-selective abortion.
The Commons supported a bill by Conservative MP Fiona Bruce, which aims to put beyond doubt that the practice is illegal, by 181 votes to one.
The government says the practice is against the law, but Ms Bruce said "urgent clarification" was needed because of "widespread confusion" over the legal position.