London Midland and Virgin trains hit by signal failure at Bletchley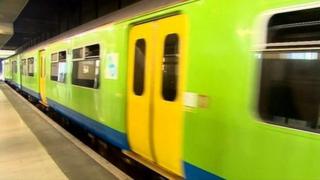 A busy commuter rail route is suffering "major congestion" after signals failed on lines through Buckinghamshire.
Trains used by thousands of commuters have been cancelled and others delayed on the West Coast Mainline route between Northampton and London Euston.
Signalling problems in the Bletchley area meant there would be disruption "until further notice", London Midland said.
Virgin Trains services have also been hit and both operators have apologised.
London Midland is advising passengers to travel only if it is essential.
In a statement the company said: "London Midland is working closely with Network Rail to resolve the issue and we apologise if your journey is affected."
The operator will run two trains an hour in both directions while Virgin Trains have cancelled some services between Milton Keynes and London Euston.
Virgin Trains said some signalling had been restored but cancellations may still occur.