Yorkshire 'bike libraries' funding offered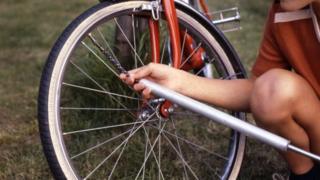 Groups are being encouraged to set up "bike libraries" allowing people to borrow bikes for free across Yorkshire.
Community groups, charities and not-for-profit businesses can apply for £500 - £10,000 to set up a scheme.
Successful groups would manage a fleet of bikes that could be borrowed for between a day and several months.
The fund is a three-year project with Yorkshire Bank and Cycle Yorkshire to offer financial and marketing assistance to the community projects.
The first round of funding for bike libraries is available until 27 February.
Old or unwanted bikes can already be donated at 10 Yorkshire locations.