Number of dogs seized by police in the Midlands rises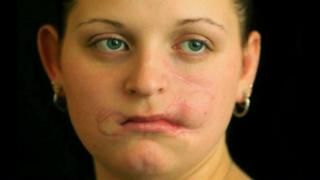 The number of dogs seized by police in the East Midlands has risen dramatically over the last four years.
New figures show Nottinghamshire Police seized eight times more dogs in 2014 than in 2011.
Other forces across the Midlands have also seen a rise in seized dogs, many of them considered dangerous.
The increase has been attributed to a growing problem of so-called "back street" breeders, a change in the law and increased awareness of officers.
The figures, revealed by Nottinghamshire Police, show officers seized seven dogs in 2011 but this number rose to 59 in 2014.
Number of dogs seized by police
Police force
2011
2012
2013
2014
Nottinghamshire Police
7
51
67
59
Leicestershire Police
22
37
76
90
Derbyshire Police
8
18
29
N/A
West Midlands Police
275
360
412
74*
Officers in Leicestershire seized 22 in 2011 and 90 in 2014.
PC Steve Feary, from Nottinghamshire Police, said the dog officers had never been busier.
A change in the law last year, gave police more powers, meaning owners can now be prosecuted if their dogs attack someone on private land.
And all forces have to appoint specialist dog legislation officers.
"Nottinghamshire has appointed five designated officers in the last five years, who have helped to improve our officers' knowledge of those laws, meaning we are now making more effective use of legislation when dealing with incidents involving dogs," a spokesman said.
The day after that change to the Dangerous Dogs Act, Laura Holmes was mauled by a friend's Akita in her Nottingham home, while she was 29 weeks pregnant with her son Nathanial.
"It leapt up and literally locked its jaw on my face," she said.
"You can't even imagine what goes through your mind but I remember the noise, going completely blank and then screaming - it didn't want to stop."
Tracie Taylor, of Hope Close, Nottingham, was the first to be prosecuted in the county, under the updated law.
She was banned from owning animals for life and handed a suspended 16-week jail sentence.
Her dog Koda was destroyed.
---
Dangerous Dogs Act
Four breeds are specifically banned under the Dangerous Dogs Act; the pit bull terrier; Japanese tosa; dogo Argentino (above) and the fila Braziliero
Whether a dog is a banned type depends on what it looks like, rather than its breed or name
Police can seize legally-owned dogs if they believe they are dangerously out of control or have injured someone
---
Jordan Ward, from Coventry, works with animal charity Blue Cross to help prevent irresponsible breeding of dogs, after he bought a pair of what he thought were Staffordshire bull terriers.
It was only when police seized them that he found out they were an illegal pit bull-type breed.
He successfully applied to court to keep his pets and was granted an exemption.
Nationally there are about 2,500 pit bulls with a similar exemption order.
While he admitted all dogs had their "natural wild instincts", he said training was the most important thing.
"It's not the breed, it's how they are trained and how they are brought up," he said.
Inside Out is broadcast on Inside Out East Midlands and West Midlands on Monday, 9 February at 19:30 GMT and nationwide on the iPlayer for seven days thereafter.