Devon and Somerset councils in call for more power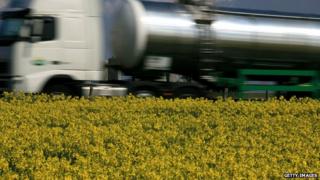 Devon and Somerset county councils have called on the government to give them more power, the BBC has learned.
The authorities asked ministers to consider handing them increased responsibility for transport, planning, education and training.
They also plan to work more closely together.
The councils said in an "expression of interest" that the current system is too centralised and "does a very poor job of matching funding with need".
"We call for a new funding regime that increases our independence from central government by giving us direct control over the total funding pot and allowing us to retain a greater proportion of income raised locally," they said.
---
Analysis: Simon Hall, BBC SW Home Affairs Correspondent
Before any powers can be devolved from Westminster, there is the significant matter of May's General Election to come first.
But that does not make it unlikely to happen.
All three of the main political parties have said devolution to English cities and regions needs to be seriously considered, which means the matter is firmly on the political agenda, no matter what the composition of the next government may be.
---
Torbay and Plymouth have also been approached about joining the partnership.
Leader of Devon County Council, Conservative councillor John Hart said the area between Exeter and Taunton was a "prime growth area" for the far South West.
"Councils don't create jobs but we can help create the right climate for job creation and more devolved powers to encourage business and provide the skilled workforce it needs would be very welcome," he said.
Professor Peter Gripaios, an economist from Plymouth University said: "The devolution of powers from Westminster is long overdue, and could provide quite an economic boost for Devon and Somerset, if handled correctly."