Southern rail complaints have risen, Norman Baker MP says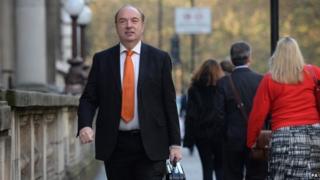 An MP said he had received more complaints in the last three months about the rail operator Southern than at any other time.
Liberal Democrat Norman Baker, who represents Lewes, met bosses from the company on Friday to discuss what he described as "a terrible service for his constituents".
Complaints include poor punctuality, a lack of information and broken trains.
A Southern spokesman said the rail franchise was "determined to improve".
He said: "We discussed a number of issues [with Mr Baker], some of which we have been talking about for some time and some that are new.
"Our plan tackles issues including the railway infrastructure, the reliability of our trains, the new timetable and how we handle disruption.
"We can assure our passengers that we fully intend to return to a level of service that they expect and deserve."