Cornwall and Devon health trusts taken off 'black alert'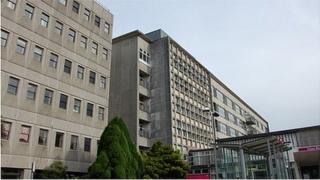 Cornwall and a major health trust in Devon have been taken off black alert, NHS managers say.
All of Cornwall's health and social care was placed on a "crisis" footing last Tuesday due to extreme demand.
Health commissioning group NHS Kernow tweeted the county was off black alert. It has been moved to the immediate lower rank of red alert.
In Devon, the Royal Devon and Exeter Hospital has been moved to red alert after one day on black status.
NHS Kernow's Dr Iain Chorlton said services had been under "significant and sustained pressure" but the status was being downgraded as people were being discharged from hospital.
He said the step down was taken because staff could "get people safely discharged from hospital, with an increase in the number of packages of care being delivered and a reduction in the number of cancelled operations".
During a visit to Cornwall on Wednesday, Health Minister Dr Dan Poulter said the NHS in the south-west was "holding up very well" but his comments were condemned as "a load of rubbish" by health campaigners.
Graham Webster, vice-chairman of Health Initiative Cornwall, said: "I think the Minister is talking a load of rubbish. If he thinks this is good, then God help us."
Mr Webster said the minister's comments were "complacent" and that health staff "deserved better".
"We want to see more staff and more beds because that is the only way out of this crisis," he said.
What is a black alert?
•The NHS uses a national internal alert system based on the colours green, amber, red and black to rank how busy a local health and social care system is
•Black alert status occurs when a hospital cannot cope with the number of people coming into the accident and emergency department because not enough people are being discharged
•It effectively means the hospital does not have enough bed capacity to cope