Doctors' CVs falsified by recruitment consultant Ross Etherson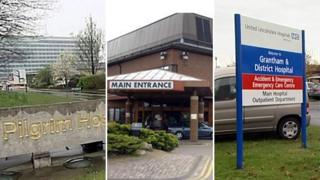 A recruitment consultant changed the CVs of eight foreign doctors to try to secure them UK jobs, a court has heard.
Ross Etherson, who admitted 21 counts of making or supplying articles for use in fraud, cost the NHS more than £37,000, Isleworth Crown Court heard.
The doctors were given locum jobs with United Lincolnshire and Western Sussex NHS Trusts.
The 34-year-old, who will be sentenced on Thursday, was encouraged by a "culture of deceit" at his workplace.
David Williams, prosecuting, said Etherson, of Balham, South London, had defrauded the NHS out of £37,186, which amounted to "the costs paid by trusts to hire doctors whose CVs had been changed".
In mitigation, Jocelyn Ledward, said her client was drawn into a "culture of deceit" when he took a job at Midas in May 2009.
Employees competed for commission, regularly adding details of work in the UK and qualifications that did not exist to CVs, she said.
'No harm to patients'
He worked for Midas until 16 April, 2010, when he was arrested.
He adopted the pseudonym Jonathan King, as was the practice in the office, so that any problems could be passed on to a fictitious manager.
Ms Williams said the doctors for whom Etherson created references were thought to be "perfectly capable" of carrying out the jobs they had applied for and there were "no incidents of patient harm".
Doctors involved never knew that their CVs and references were being changed by the recruitment company.
"The court is not dealing with a feckless, dishonest young man that the law has caught up with but a man who was led along the wrong path," she added.