Gorleston GP practice put in special measures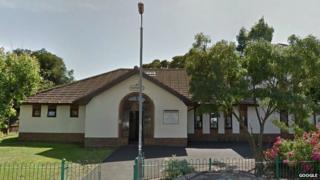 A GP practice in Norfolk has been placed in special measures after the safety and effectiveness of its services were rated "inadequate".
The Care Quality Commission (CQC) raised concerns about training and medicine management at the Family Healthcare Centre in Gorleston.
The CQC also found "data showed that patient outcomes were at or below average".
The healthcare centre pledged to improve services.
Under the CQC's new programme of inspections, all GP practices in England are being given a rating according to whether they are safe, effective and caring.
Inspectors found that while practice staff offered a caring and supportive service, there were limited procedures in place to monitor the effectiveness of the care.
The practice could not always provide evidence that care and treatment was delivered in line with professional guidelines, said the report.
'Areas of concern'
The CQC said the practice must:
Establish systems to monitor the quality of the service
Ensure that medicines are safely stored and fit for use
Strengthen the clinical leadership for infection control
Janet Williamson, deputy chief inspector of general practice at the CQC, said: "We have found significant areas of concern.
"We will continue to monitor this practice and we will inspect again in six months to check whether sufficient improvements have been made. I am hopeful that the practice will do what is required for the sake of its patients, but if we find that the service remains inadequate, we will consider taking further action."
Dr Keivan Maleki, lead GP at the Family Healthcare Centre, said: "Our priority is our patients, and today I am pledging to them that we will improve our services.
"This report is obviously disappointing for everyone at the practice, but we are already taking steps to address the concerns raised, many of which relate to having the proper paperwork and documentation in place."