Watford fan attack: Thousands of pounds raised online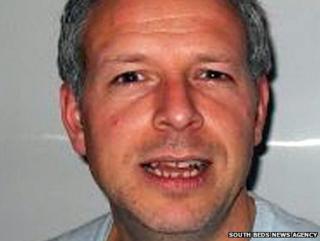 A fundraising page set up by a Wolves fan for a Watford supporter critically injured in a gang attack attack has raised more than £13,000.
Father-of-two Nick Cruwys, 44, was assaulted in Wolverhampton on Saturday after a match at Molineux.
Wolves fan Ollie Floyd, 16, who started the appeal on the Go Fund Me website, said, he was "absolutely disgusted".
He said he would be contacting Watford FC to get the money to Mr Cruwys, a milkman.
The injured fan and a group of friends were attacked in Littles Lane as they headed to the railway station at about 17:00 GMT, West Midlands Police said.
Mr Cruwys' wife, Jodie, 38, has been at his bedside at the Queen Elizabeth Hospital in Birmingham.
She said her husband, who was being guarded by police in hospital, was in an induced coma, but it was hoped he would be off the ventilator by the end of the week.
Mrs Cruwys' mother Vanessa, and step-father David, have been looking after their children Talia, four, and Harley, nine months, at the family home in Hemel Hempstead.
Alan Betteress, Mrs Cruwys' father, said: "[Nick's] well loved by his family. He's just a lovely guy. Everybody who knows him loves him.
"We've all got to sit together as a family, that's the big thing."
Ollie, of Hemel Hempstead, who went to the match, said he set up the donation page to "restore the community's faith in football" after being told the victim was a man he did not know from his town.
"I would like everyone to show that the majority speaks much louder than the cowards that attacked [the fan]," he said.
"I just felt there was a need to do something in an attempt to atone for what happened.
"It was a spur of the moment thing to start the page. I've never got involved in starting a fundraising page for anyone at all."
More than 1,000 people have pledged money and posted messages of support.
Cate Ephgrave wrote: "So great to see real football supporters coming together to support a fellow Watford fan."
TV sports presenter Jake Humphrey tweeted: "Over 6k!!! now raised for Nick Cruwys the Watford fan attacked after the Wolves game. I've donated, can you spare anything?"
Det Sgt Adam Keen has said the group was "completely outnumbered" and the victim was left with a severe head injury.
Insp Howard Lewis-Jones said the match on Saturday was "identified by the club and police at an early stage as not requiring police resources".
He said: "This assessment - which was ongoing in the run-up to the match and throughout - was intelligence-led and the game was classed as being suitable for club security only."
But Insp Lewis-Jones also said football spotters - who provide intelligence on supporter groups and act as a link between police and fans - and a police van were operating the area.
The Championship match between Wolves and Watford finished in a 2-2 draw.
Wolves chief executive Jez Moxey said the club was "deeply saddened" to hear about the attack and its thoughts were with the supporter and his family.