'Twitter dress' in Comic Relief sale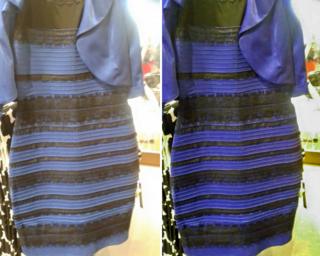 A one-off white and gold version of a dress which sparked a global online debate has raised more than £2,700 for Comic Relief.
Alana MacInnes, of Uist, and Caitlin McNeill, from Colonsay, asked online if the original dress was gold and white or blue and black.
On Twitter the hashtag #TheDress was a top trending tag and online stories were also shared millions of times.
The one-off dress was bought by Czech businessman Tomas Petru.
He paid £1,356 in an eBay auction and the bid was matched by Roman Originals, the firm, based in Erdington, Birmingham, that made the original dress.
Celebrities including reality TV star Kim Kardashian, her rapper husband Kanye West and singer Taylor Swift were among those who tweeted their views on the colour of the dress..