Man dies following crash with police car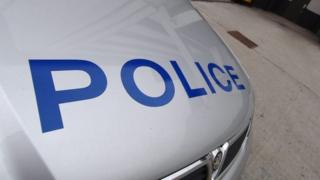 A man has died after his van was involved in a crash with a Warwickshire Police car.
The crash happened on the A5 near Wibtoft in Leicestershire at around 23:20 BST on Thursday. The dead man has not yet been formally identified, police said.
The officer was taken to hospital with minor injuries and has since been discharged.
The vehicles were driving in opposite directions, the force said.
The van driver was travelling north towards the M69.
Leicestershire Police are investigating the collision.
Warwickshire Police's Det Supt Adrian McGee said "Our thoughts are with the family of the deceased.
"Our priority now is cooperating with our colleagues at Leicestershire Police in their investigation into understanding what happened and supporting the officer involved in the incident."