Night-stalker rapist Clive Howard jailed after admitting 11 offences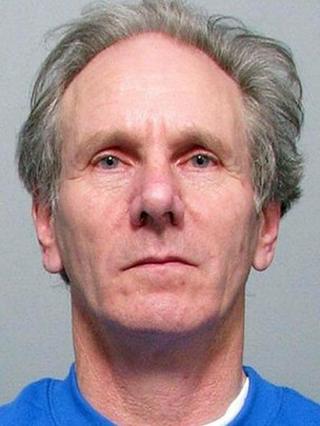 A night-stalker rapist who hunted down vulnerable women walking alone has been jailed for life.
Clive Howard, 57, described as a dangerous sexual predator after attacks in Norfolk and Cambridgeshire, must serve 10 years and three months before parole is considered.
Howard, of Stowmarket, Suffolk, was sentenced at Norwich Crown Court.
He admitted seven counts of rape, three of kidnap and one of attempted rape against six women.
Judge Stephen Holt said: "This was a campaign of sexual offences over many years. Two of the victims describe you spanking them - this is additional humiliation and degradation.
"There was clearly a significant degree of planning and targeting.
"All of the victims' statements show a similar pattern of how terrified they were and the ongoing effect this has had."
Howard, of Bury Street, sobbed uncontrollably as one victim read a statement to the court in which she described her struggles with anxiety, self-harm and an eating disorder since the attack.
Fifteen women have contacted police since his first court appearance fearing they had been targeted by the rapist, who admitted 11 offences.
Det Sgt Chris Burgess, from Norfolk Police, confirmed at least one was attacked by Howard.
He said: "He is a very dangerous man - he was a sexual predator. There is concern that there are further victims."
DNA from scratch
Howard was caught after attacking a woman in her 20s in the St Helens Wharf car park in Norwich on 30 May last year.
He had offered her a lift as she walked home but took her to the car park and raped her.
A partial image of the number plate of his Volvo, deciphered from CCTV, led to him.
His DNA found on the national database linked him to an unsolved case in which a woman was kidnapped in Cambridgeshire in 2013.
A woman in her 20s managed to fight him off and his DNA from a scratch was trapped under her fingernail.
This case opened the door to other attacks with "striking similarities", Mr Burgess said.
Howard's offences
Six counts of rape against a woman in Ely between November 1986 and March 1993
Attempted kidnap of a woman at 02.15 BST in Glisson Road, near the junction with Lynwood Road, Cambridge, on 5 May 2013
Attempted rape of a different woman at 02:45 BST at Christ's Pieces, Cambridge, on 5 May 2013
Attempted kidnap of a women at 02.00 BST in Cavendish Road, Cambridge, and another woman at 04:40 BST in Clarendon Road, Cambridge, on 15 February 2014
Rape of a woman in St Helens Wharf car park, Norwich, on 30 May 2014
Father-of-six Howard, a mechanic, was described as a "loner" whose marriage broke down 15 years ago.
At the time of his arrest, he had an 82-year-old girlfriend.
"He was a quiet man who lived with his parents, frequented dating sites and searched for street workers," Det Sgt Burgess said.
Jude Durr, mitigating, said Howard was ashamed of his crimes and felt genuine remorse.
He said: "He recognises he should have asked for help a long time ago."