Farnham and Alton railway line shut amid safety fears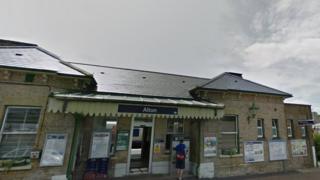 A section of the Farnham to Alton rail line has been closed over fears the embankment could collapse.
Network Rail said it had shut the section of line as heavy rain was forecast which "could further affect the embankment's stability".
The rail firm said engineers had been brought in to inspect the area but it did not yet know how long the line would need to be closed for.
Buses are serving stations while the line remains closed.
In a statement, Network Rail said: "By temporarily closing the line it will ensure the safety of passengers and minimise the risk of any unplanned closures in the future."
An emergency speed restriction has been in place on the section of rail line since 1 April, following a track inspection.