Exbury Gardens loses gardener to Windsor Great Park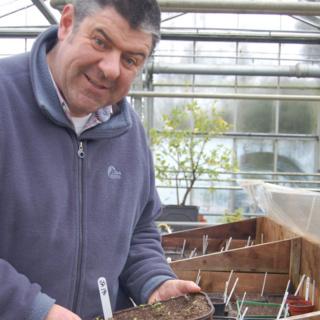 The head gardener of Hampshire's Exbury Gardens is leaving the New Forest estate to work for the Queen.
John Anderson will take over at Windsor Great Park after more than a decade working for the Rothschild family.
He is credited with transforming Exbury and is known for his public speaking about his plant-hunting expeditions in central Asia.
Mr Anderson takes up his post as keeper of the gardens at Windsor Great Park on 20 June.
Exbury estate manager Graeme Ker said: "Everyone at Exbury Gardens is very proud of John and his new position as keeper of the gardens at Windsor Great Park.
"We are very grateful for the hard work that he has put into Exbury and for the legacy that he has left us with in respect of the gardens.
"We would like to wish him and his wife, Lucy, who propagates plants at Exbury, the very best in their new venture."
Exbury's 200-acre garden, near Beaulieu, is famous for its collection of Himalayan plants, many of which were grown from seed collected by Victorian explorers and plant hunters.
Former keeper of the gardens at Windsor, Mark Flannagan, died in October.