Drugs raids held in Southampton, London and Liverpool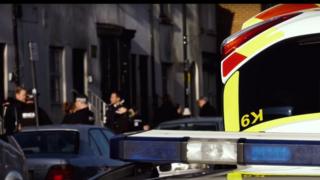 Eighteen people including a 14-year-old boy have been arrested in co-ordinated drugs raids in Southampton, London and Liverpool.
Police raided 26 properties in the three cities in an operation involving 680 officers.
Eleven people, aged 14 to 41, were arrested in Southampton. Three of them - two boys and a girl - were under 18.
Three people arrested in London and four held in Merseyside were all in their 20s.
The raids, on Tuesday morning, were part of Operation Fortress, which aims to tackle drugs and drug-related violence in Southampton.
Supt Alison Heydari, of Hampshire Constabulary, said: "Operation Fortress is all about protecting vulnerable people from criminal exploitation and making sure that we stop criminals coming into Southampton to drug deal."
The operation was carried out in collaboration with the South East Regional Organised Crime Unit, The National Crime Agency, the Metropolitan Police Service and Merseyside Police.