Ex-DJ Chris Denning in court charged with 24 sexual offences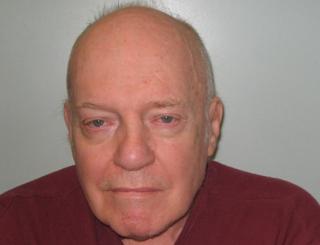 A former BBC DJ has appeared in court charged with 24 historic child sex offences as part of a police inquiry into a youth disco.
Chris Denning, 75, from London, is accused of abusing 11 victims, some as young as eight, between 1969 and 1986.
He is charged with offences including indecent assault of men and boys and inciting boys aged under 16 and 14 to commit acts of gross indecency.
He was remanded in custody to attend Southwark Crown Court on 11 August.
The allegations relate to a wider investigation by Surrey Police, named Operation Ravine, into alleged sexual offences connected to the Walton Hop Disco, a teen disco which ran from 1958 until 2001.
Mr Denning was part of the original line-up of Radio 1 DJs in 1967.