Yorkshire and Humber communities share £2.6m of Big Lottery Fund cash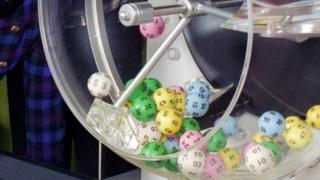 More than 60 community projects in Yorkshire and the Humber have shared £2.6m of Big Lottery Fund cash.
A housing service in Hull and Grimsby offering advice to EU migrants on accommodation and illegal landlords received £403,202.
Nearly £380,000 was given to a mental health project in Bradford supporting abused and vulnerable black and minority ethnic (BME) women.
Schemes in Leeds, Sheffield, Wakefield and York also received funding.
An initiative to teach English to asylum seekers in their homes in Leeds was handed £371,140, while a mental health project in Malton, North Yorkshire, offering various therapy and drop-in activities received £345,235.
A project helping women from Eastern European countries who have been trafficked, abused or exploited was given £306,439.
Lyn Cole, grant making director of Big Lottery Fund, said: "Whether it is supporting people with mental health issues or women to break away from domestic abuse, these projects will make a huge difference to the lives of many.
"They are excellent examples of people working together to help others in their community to build on the skills they have and reach their potential."
Other projects in the region received grants of up to £10,000 under the funder's "Reaching Communities" programme.