Appeal to find missing mother of seven from Dudley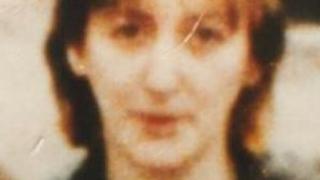 The family of a mother of seven who has been missing for nearly 20 years have issued a fresh appeal to trace her.
Patricia Lashley, who would now be 51 and a grandmother, was last seen in September 1998 at her flat in Hall Street, Dudley.
Police said she had lived in the West Midlands for three years before she went missing and was known to visit the No Limits club and pubs in the area.
Known as Pat or Jade, she had links to Newcastle, London, Wales and Scotland.
She had a Geordie accent and may also have used the surname Bradford and first names Jade, Vanessa or Tricia.
Her eldest son, Sinan, who lives in Glastonbury said he wanted to be able to introduce her to his baby daughter Shakira, born just before Christmas. He was eight when he last saw her.
He said: "My last memory of Mum was when I was eight years old and I was sitting talking to her in my nan's garden…but with each year that passes that memory becomes more faded."
Insp Richard Jones said he believed people might remember her as she was well known locally.
"We have not heard from her in over 18 years, she has no appeared on any government systems, claimed any benefits or used any bank accounts," he said.
He added her sister and children were distressed and bewildered by her disappearance and still wanted to know what happened to her.