Follow Faces of England on Instagram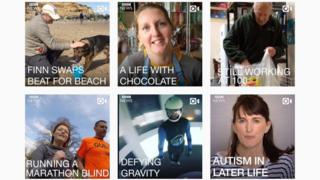 Our Instagram page Faces of England features interesting stories about people from around the country.
Some of the people whose tales we've featured already include a teenager who is trying to help homeless women with sanitary products, a woman born with "butterfly skin", a footballer who still plays despite losing a leg when he was 13, a woman who is pregnant with her dead husband's child and an architect who takes photos in his spare time and has won an international award for one of his pictures.
Faces of England will be bringing plenty more stories to life for you to like and comment on, so follow our account to see what's new. And you can use the hashtag #facesofengland if you want to tell us your story.
And you can also follow us on Instagram to see our daily posts of England's Big Picture.