Water company information 'can't be trusted'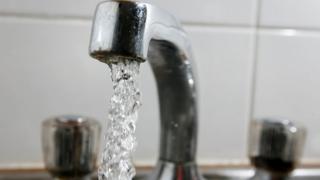 Data failings at four water companies mean customers may not be able to trust their information, the industry watchdog has said.
Ofwat criticised Southern Water, Bristol Water, Dee Valley Water and Thames Water for "shortcomings" in the way they handle information.
The watchdog set out to judge if customers could have confidence in what companies reported.
It called on the four firms to "grab the issue" and improve performance.
Ofwat - company monitoring report
Aileen Armstrong, Ofwat senior director for finance and governance, said: "As customers, we want to be able to trust what we get from our water company - be that the water out of the tap or what they tell us.
"Unfortunately, on the second of those, our checks suggest we might not be able to take everything at face value."
Southern Water said it had improved significantly over the past year and was committed to providing clear data to regulators and accurate and engaging information to customers.
It said it had dedicated teams working on areas highlighted by Ofwat.
Thames Water said it was making extensive efforts to be "open and transparent" and was working hard to "rebuild trust".
The other companies have not yet commented.