Paddock Wood burglar posed as council handyman to trick elderly victims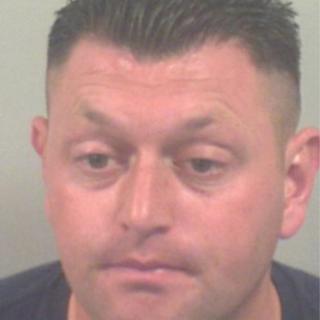 A burglar who targeted elderly people in Kent and Sussex by claiming to be a council handyman has been jailed.
Ambrose Treeby, 34, of Queen Street, Paddock Wood, Kent, pleaded guilty on 11 January to four burglaries and one attempted burglary.
Among his victims was a 92-year-old woman from Aylesford, who he called on twice, stealing a total of £800.
Treeby was sentenced at Maidstone Crown Court to four years and four months in prison.
He first stole £500 from the 92-year-old on 1 September 2016 after claiming to be from a housing association and telling her she had a fault with her telephone.
He distracted the woman before leaving with the cash, Kent Police said.
On 7 September he returned and told her he needed to remove a fridge. After his visit she discovered £300 had been taken.
'Rats in garden'
An 89-year-old woman from Tonbridge was also targeted twice, a police spokesman said.
Treeby visited her on 17 August 2016 and said he would take a mattress away from her garden for £40.
He visited her again on 9 September saying he was from the local council and there to remove rats from her garden.
Treeby told her to sign a blank cheque for the work. When police were told, the cheque was stopped.
Another victim from Rye in East Sussex recognised Treeby as someone he had previously targeted in 2009 and refused to let him in.
After being arrested on 21 September 2017, police found CCTV of Treeby withdrawing cash using a stolen card.
Det Sgt Suzie Basford said: "Ambrose Treeby is a devious and calculating individual who deliberately preyed on the most vulnerable members of society in order to steal their money.
"His crimes were the lowest of the low and have had a terrible impact on his victims' confidence and ability to trust."