Burglar caught after leaving DNA on mince pie in Alston home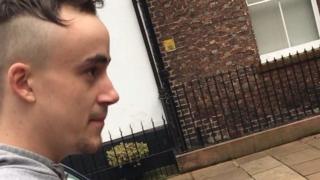 A burglar was captured after taking a bite out of a mince pie during a Christmas raid, a court has heard.
Max Collier, 21, unscrewed a cat flap to get into a home in Alston, Cumbria, while a woman was upstairs in 2016.
He grabbed Christmas presents from under the tree and left DNA on the pie which eventually led to his arrest.
Appearing at Carlisle Crown Court, Collier, of Haltwhistle, admitted burglary and was given a 12-month jail sentence suspended for 12 months.
He fled the scene when the woman came down to investigate after hearing noises in the early hours of 19 December.
The court heard officers from the Northumbria force ran a DNA check in a database, while probing another matter, and discovered he was linked to the Cumbria crime scene.
Collier, of Capel Avenue, was also ordered to carry out a rehabilitation order, 120 hours' unpaid work and pay £200 compensation.
Judge Barbara Forrester said his offence had been "mean".