Funeral of Dr Karen Woo held in Hertfordshire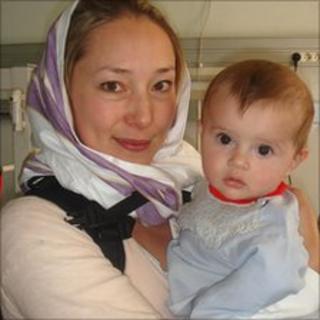 The funeral of a British doctor who was shot dead in Afghanistan has been held in Hertfordshire.
Dr Karen Woo, 36, from Stevenage, was killed alongside nine colleagues on 5 August after delivering medical supplies.
Dr Woo's coffin was driven from the family home to the village of Wymondley near Hitchin.
Later her body was taken to a crematorium on the outskirts of Stevenage.
Dr Woo had been due to fly home in August to marry her fiance, Mark "Paddy" Smith.
Mr Smith, a security consultant based in Afghanistan, described his partner as "loving and caring" and an "extraordinary person".
Dr Woo's family said the public reaction to the killing had been "overwhelming and generous".
They said: "[Karen] was the only UK national involved in this incident; she was part of a team of brave and selfless people who were determined to make a difference, and the sacrifice of the whole group and their families should be recognised."
Dr Woo was working with a Christian charity, providing healthcare in remote villages in the north-east of Afghanistan.