Son who buried father under concrete to be sentenced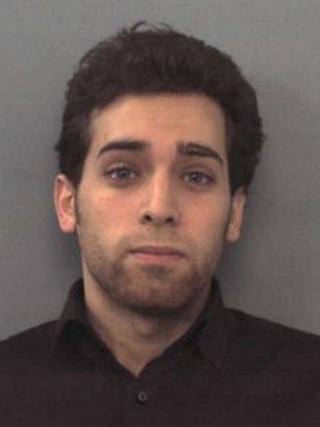 A student who murdered his father and encased his remains in concrete in the garden of their Buckinghamshire home, will be sentenced later.
The body of Samuel Alexander, 70, was found buried in the garden of the property in Drayton Parslow.
His 22-year-old son Mark was convicted by majority verdict.
Reading Crown Court heard Alexander murdered his father to escape his influence and "lead the life he wanted to lead".
Egyptian-born Mr Alexander, a retired university lecturer, was also known as Sami Yacoub El-Kayoubi.
His remains were found by police searching the property in February, days after he was reported missing by neighbours.
Experts found damage to his skull but were unable to give a cause of death.