Family's tribute to Hertfordshire crash victim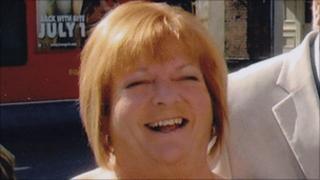 The family of a woman who died in a crash between two cars in Hertfordshire has paid tribute to her.
Terry O'Neil, 60, from Ruislip, west London, was a passenger in a car which was in collision with another vehicle in Maple Cross on Sunday morning.
Police said the cars were travelling in opposite directions on Denham Way and are appealing for witnesses.
Mrs O'Neil's husband Michael called her a "brilliant wife, mother, grandmother and friend".
The drivers of both cars were taken to hospital for treatment.
Anyone with information on the crash, which happened at 0945 GMT, is asked to contact Hertfordshire Police.