Mother responds to premature baby documentary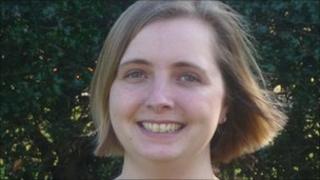 A Buckinghamshire mother has responded to a BBC documentary which questions whether every premature baby has the right to medical treatment.
Adam Wishart examines which babies born at 23 weeks should be kept alive in his programme 23 Week Babies: The Price of Life.
He believes that resuscitation should be the exception rather than the rule.
However, some babies born very early do survive and thrive, as Lizzie Smalldon can testify.
Five years ago, Ms Smalldon went into labour at 23 weeks.
Her son Edward was born at 24 weeks, which at the time was the threshold for resuscitation, but the London hospital she was admitted to fought to save him.
He weighed just 1lb 9oz (0.6kg) and spent four months in the neo-natal intensive care unit.
Ms Smalldon was told that Edward had about a 40% chance of survival and that if he did, he would almost certainly have severe disabilities such as blindness, deafness and cerebral palsy.
"We just wanted to take him home at any cost and if he did have the disabilities that they were talking about, we were just going to address them as a family and take each step as it came.
"The only thing we wanted was for him to survive."
Despite the initially bleak prognosis, Edward is now a healthy five-year-old.
"When he was discharged they didn't know how healthy he would be or what a full life he'd have but now he's five and he's absolutely fine," Ms Smalldon explained.
In his documentary, Mr Wishart focuses on the 23-week mark.
This, according to the programme, is a point at which statistics say that for every 100 children born, only nine will survive, and of those, only one will go on to live a fully able-bodied life.
"The guidelines say the 23rd week is a difficult week and we should make decisions carefully about whether or not to resuscitate these children," he said.
"I don't say that we should make a rule that all 23-week babies should be left to die. I say it should be the exception rather than the rule."
Special care baby charity Bliss has said it is trying to discover the source of Mr Wishart's statistics. Its figures, from the EPICure study, show that 18% of babies born at 23 weeks will survive and not 9%.
In a statement, it said: "Each baby must be treated as an individual, assessed appropriately and their care agreed on a case-by-case basis."
Ms Smalldon said that Edward had proved that extremely premature babies could go on to lead normal, healthy lives.
"In the five years since his birth, medical advances have improved even more. All babies born from 23 weeks should be given a chance because there is no way of determining at birth which will be the strongest."