Charges over shooting at Luton estate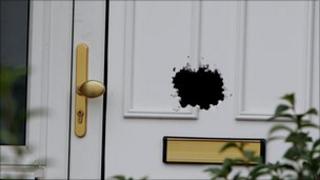 Two men have been charged with firearms offences in connection with damage to a house in Luton.
The front and back doors of a house in Willesden Avenue in Farley Hill were damaged with what appeared to be gunshots on Saturday.
A 25-year-old and a 28-year-old, both of Luton, have been charged with possession of a shotgun with intent to endanger life and two related charges.
They are due to appear before magistrates in the town later.