Disabled woman left to die after mother's sudden death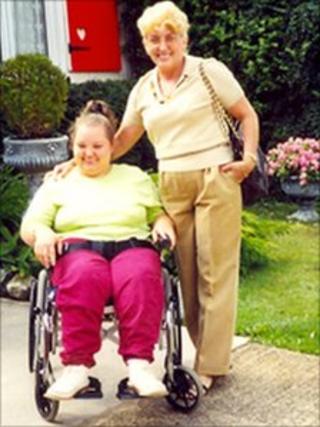 A mother's sudden death left her severely disabled daughter to die from dehydration or seizures in the same house, an inquest has found.
Stefania Wolf, 67, and Samantha Wolf, 28, were discovered in Wheathampstead, Hertfordshire, in August 2010.
An inquest found that Mrs Wolf died from natural causes and her daughter then died later due to her inability to care for herself.
The inquest heard Mrs Wolf had resisted many offers of help.
When Polish-born Mrs Wolf died suddenly at their bungalow home last July, Samantha - who could only communicate by pointing - found herself trapped in the home in her wheelchair.
On 31 July last year the alarm was raised when a leaflet distributor calling at the property noticed scores of flies in the window and a terrible smell coming from the letterbox.
The inquest in Hatfield heard that for many years Mrs Wolf had turned down offers of help in the care of her daughter, who was confined to a wheelchair.
After the hearing, Samantha's half sister Karina Jones said she had been given "some closure" by the inquest's findings and now had a better understanding of what had happened.
She added: "However, I don't want anyone to suffer the way Samantha did in her last days."
She said that being a proud and strong woman, her mother had refused help from everyone.
But she said she thought that it was important for disabled people to be able to raise the alarm and alert people if emergencies occurred.