Hertfordshire police close front desks at four stations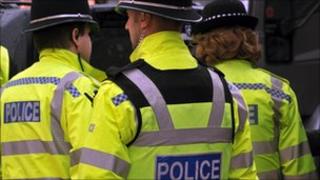 Hertfordshire Constabulary has confirmed the closure of front counter services at four police stations.
From 1 April, visitors to Baldock, Harpenden, Potters Bar and Welwyn Garden City police stations will have to use an outside telephone at the front door.
The changes are in response to a £36m cut in the county's police budget.
The force insists the cuts are essential in order to protect front line services.
There will be no change to the number of police officers and staff operating from the Harpenden and Welwyn Garden City stations.
Potters Bar and Baldock are among six Hertfordshire stations due for closure later in 2011.
Superintendent Jeff Taylor said: "The changes to the front counter service were made to ensure that funding for front line policing is protected when the constabulary's 2011/12 government grant is cut.
"Front counter services at the county's less-used stations cannot continue to be preserved at the expense of community safety and public protection."
The other stations due for closure are London Colney, Bushey, and two smaller stations in Watford.