Parents' anniversary appeal over missing St Albans man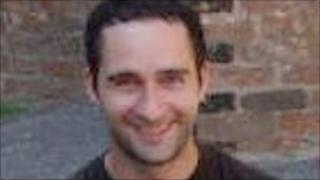 The family of a missing man who police believe has been murdered have made a video appeal for information.
Murray Thompson, from St Albans, was 34 when he was last seen on 20 April 2010 in the Watford area.
His parents Geraldine Woodstock and Tony Thompson appear in a video on Hertfordshire Police's YouTube page.
To mark the anniversary of his disappearance, police cars in the area will also carry appeal posters with a photo of Mr Thompson.
They will also publicise the £5,000 reward for information which leads to the whereabouts of Mr Thompson being identified or information which could lead to the conviction of anyone involved in his disappearance.
Darkest day
Mr Thompson's parents said: "20 April is without doubt the darkest day in our lives. It is exactly one year ago that our son Murray disappeared off the face of the earth.
"Despite continuous police investigations we are no nearer to discovering either what happened to him on that day or where he is now."
Det Insp Jerome Kent said: "I cannot imagine the pain Murray's family are going through at this time and I know there is a lot of public support with many people keen to find out what has happened to Murray.
"This is still a very active investigation and our main thrust is trying to locate Murray so his family can give him a proper funeral and to lay him to rest."
James Evans, 22, of Bushey Mill Lane, Watford, has been charged with perverting the course of justice, preventing a lawful burial and was remanded into custody.
Two men have been arrested on suspicion of murder are currently on police bail.