Open University app 'helps young children to read'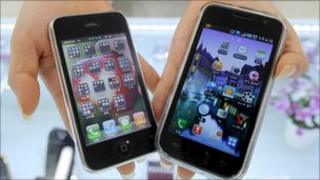 Open University (OU) researchers say they have created an app which can help parents teach their children to read.
Our Story has been developed by child psychologists and education specialists at the Buckinghamshire based university for use on mobile devices.
The free application allows parents to create personalised picture books, stories and games.
Professor David Messer from the OU says reading together helps children develop vital language and social skills.
Creative storytelling
"Reading, even in the digital age, is probably one of the most important skills that children can acquire," said Mr Messer, head of education in the Faculty of Education and Language Studies at the OU.
"Using familiar pictures and scenarios helps children relate to the content and become more engaged in learning.
"Not only does this provide a foundation in reading for children, but it also means parents can really take part in creative storytelling activities," he said.
The app, which was launched on Monday, is suitable for ages one year and upwards and can be adapted to various levels of a child's ability.