Natalie Cassidy fiance Adam Cottrell accused of assaulting her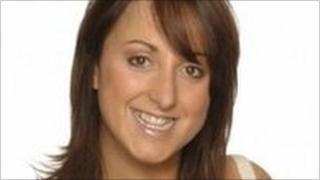 The fiance of former EastEnders actress Natalie Cassidy has been charged with assaulting her.
Adam Cottrell, 31, of no fixed address, is accused of two offences of assault and two offences of criminal damage.
Emergency services were called on Sunday evening following reports of a disturbance at the couple's Hertfordshire home.
Mr Cottrell, who has a daughter with the actress, will appear before East Hertfordshire magistrates on 31 May.
Ms Cassidy, 28, who was due to marry Mr Cottrell later this year, played Sonia Jackson in the BBC1 soap.
She went on to feature on the Strictly Come Dancing show and also starred in reality show Natalie Cassidy: Becoming Mum.