Girls football at Watford FC hit by FA changes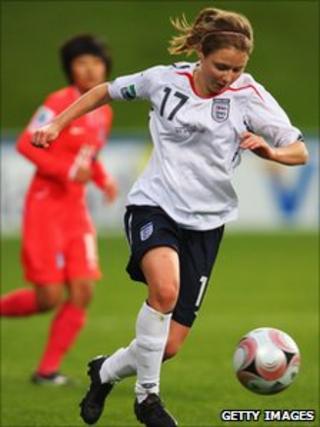 Watford Football Club has been dropped by the Football Association as a Centre of Excellence for girls.
In a restructuring of the way it develops young players, it has cut the number of academies from 50 to 30 for the 2011-12 season.
Watford FC's application to be one of the centres after the criteria were changed was not successful.
Community Director Rob Smith said the club would be "seeking not only answers but genuine clarity from The FA."
"To say we are shocked and disappointed with The Football Association's decision would be a massive understatement of how we're feeling right now" he said.
"We have delivered a high quality Girls Centre of Excellence for over 10 years. There are currently 15 players who have been recognised with international honours, all of whom have come through what is effectively a proper youth system for our budding female footballers."
Neil Hart, the manager of Watford Ladies added: "We feel we're in the top ten in the country, never mind the top 30. In our last assessment in February we scored 'excellent' in 14 out of 15 areas which is outstanding and yet we get this decision.
"There's no right of appeal at the moment. We're waiting on a stance from the FA. There's a lot of strong feeling out there."
'Looking bleak'
Watford FC runs opportunities for girls from the age of six or seven right up to Watford Ladies FC which plays in the senior national league.
The decision means that a large part of the club's offering, from under 10s to under 16s, will be cut.
The licence from the FA also comes with funding for the centre of about £50,000 plus integration into the association's leagues and its ongoing support.
Mr Hart revealed that the club now needs to decide how they can sustain a girls' football programme without this backing.
"We need to sit down with club officials on what our female programme is going to look like [in the future] but without the licence it's looking bleak," he said.
"We need to enter into some discussions with the FA, we need a reason [and to find out] if there is an opportunity for a right of appeal, and if there isn't we may have to look in-house and see if that is possible and sustainable."
Jaime Gotch, 11, who attends the centre said that she was "devastated" about the decision.
"The FA can't do this," she said.
"Instead of encouraging us they're discouraging us. In the end we're most probably [going to] give up and that's not fair, we're no different to boys."
In a statement, the FA told the BBC they sympathise with those affected by the decision.
"The FA is committed to nurturing the country's most talented young female footballers, which will ultimately enable England's elite women to compete on the world stage. Following a robust 18-month consultation across all levels of the game, a new system has been developed, details of which can be found on TheFA.Com website.
"We sympathise with all the players and staff who will be affected by this restructure and will help identify opportunities which enable them to continue accessing appropriate levels of coaching and support," said a spokesperson.