Stoke Mandeville wheelchair bowls centre to close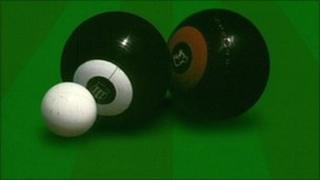 WheelPower, the national charity for wheelchair sport in the United Kingdom, has announced the closure of its indoor bowls centre in Buckinghamshire.
Stoke Mandeville Stadium has been home to the British Wheelchair Bowls Association (BWBA) since 1974.
The charity said the facility was losing about £50,000 a year and will close at the end of the year.
BWBA chairman, Ian Blackmore said it was a sad day for the association.
"Bowls has been an ever-present sport at Stoke Mandeville since the late 1940's, when Dr Ludwig Guttmann pioneered the idea that sport could be part of the rehabilitation process for people who have suffered spinal injuries," said Mr Blackmore.
"Our members are dismayed, angry and bewildered by this announcement, which is all the more questionable because it comes in the year leading up to the Paralympic Games."
'No longer viable'
WheelPower said a reduction in membership numbers and the increasing cost of utilities meant the building was no longer viable as a bowls centre.
"We appreciate this will be disappointing news to members of the local indoor bowls club and the British Wheelchair Bowls Association who use the facility," said the charity's chief executive, Martin McElhatton.
"In these tough economic times WheelPower has had to take this action as neither the charity or Stoke Mandeville Stadium can sustain continued losses within this area of the business.
"We will be working with local authorities to help facilitate the bowlers at alternative clubs locally," he said.