Luton man claims he was unaware of boy's fatal stabbing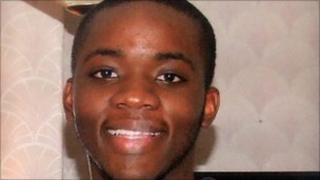 An 18-year-old man who denies murder claims he was not aware he had fatally stabbed a 17-year-old Luton boy during a dispute over a drugs deal.
Kierron Brown, 18, from Eynsford Road, Luton, admitted he pulled a knife on Michael Simwanza, from Farley Hill, in Kingsway Recreation ground.
The pair were conducting a cannabis deal which went wrong.
Mr Brown told Luton Crown Court he was afraid because he believed Mr Simwanza had a gun and hit out in self-defence.
He said: "I was scared. I thought he was going to shoot me so I pulled my knife out and swung it around.
"I didn't think I had connected with him, he just carried on hitting me. There was no indication he had been injured. I did not see any blood."
Mr Brown admitted he had gone to the recreation ground to sell a £20 deal of cannabis to a friend.
But when the friend did not turn up he got talking to Mr Simwanza, whom he had never met before.
He said he left Luton that night and heard the next day that police wanted to speak to him, so he went to the police station.
He had been carrying the hunting knife because he had been kidnapped three weeks before by someone he believed was another cannabis dealer and was afraid it was happening again.
The case continues.