Amateur weatherman Howard Martin sets up Ampthill service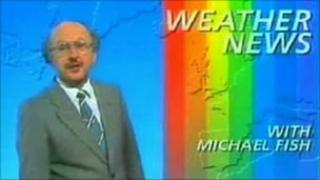 An amateur weatherman has set up his own weather forecast service for Bedfordshire residents.
Howard Martin, from Ampthill, believes the service the Met Office offers the public is not detailed enough.
"The problem is that TV forecasters have to explain the whole country's weather in just a few minutes," he said.
"Understanding how weather works allows you to get much more out of the weather forecast."
From a weather station located on the roof of his home, Mr Martin sends live weather information to his Ampthill Weather Station website, providing a detailed 24-hour forecast for the town and surrounding area.
The station comprises a rain gauge, an anemometer to measure wind speed and direction, a UV sensor, another sensor to measure the hours of sunlight and a thermometer and hygrometer to measure temperature and humidity.
British obsession
Mr Martin says the British obsession with the weather is probably due to its constant variation, which is caused by its geographical location.
"We've got a large land mass to the east of us and an ocean to the west, consequently we get very changeable weather which a lot of other countries don't get," he said.
While Mr Martin is not suggesting Met forecasts are inaccurate, he knows that getting them wrong can be an occupational hazard.
"Michael Fish will always be remembered for predicting that 'there won't be a hurricane' just before extremely high winds felled great swathes of trees across the UK," said Mr Martin.
"I just want to provide a useful service to the people of Bedfordshire."
For more information about our obsession with weather, The Great British Weather show is on later on BBC One at 1930 BST.