Hertfordshire woodland project awarded £420,000 grant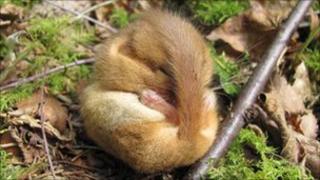 A project to restore woodlands in Hertfordshire has been awarded £420,000 from the Heritage Lottery Fund.
The work will focus on Gobions Wood and Fir and Pond Woods Nature Reserves near Potters Bar and Balls Wood Nature Reserve in Hertford.
Herts and Middlesex Wildlife Trust said the award will enable the public to learn about woodland wildlife.
"People will be able to get close to the natural world where they live," said Tom Day, from the trust.
"The natural world has been hugely fragmented, so we're working with landowners and local communities to join up fragments of habitat so that our wildlife has room to adapt and move."
Natural heritage
The conservation work will include pond creation, the restoration of woodland 'rides' allowing woodland plants and animals to thrive and management of older woodland trees.
Information and access for visitors to the woodlands will be improved with new signs and paths.
Robyn Llewellyn, head of Heritage Lottery Fund East of England, said: "These ancient woodlands and heathland are an important part of our shared natural heritage.
"Valuing and learning about our natural environment is vital to ensure that we preserve our precious woodlands for future generations."
The trust says that species that should benefit from the improvements will include white admiral and purple emperor butterflies and the hazel dormouse, which is in decline as a result of shrinking woodland habitat.