Sir John Scarlett to run Bletchley codebreakers centre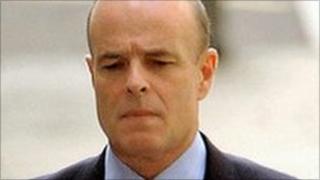 The former head of MI6 Sir John Scarlett is taking over as chairman of the Bletchley Park Trust.
Sir John will take up the role at the trust, which runs the National Codes Centre near Milton Keynes, at the beginning of 2012.
Many credit those who worked at Bletchley Park during World War II with a vital role in the Allied victory.
Current chairman Sir Francis Richards is stepping down to become chairman of the Imperial War Museum.
Annual visitor numbers to the wartime home of the codebreakers have increased from 47,000 to 130,000 over the past five years.
Sir John, who is already a trustee, said: "It is a great privilege to be asked to succeed Sir Francis Richards as chair of the trust.
"We will continue our mission to transform this historic site into the unique heritage and education centre it deserves to be to reflect this great achievement of British intelligence and its profound impact on the outcome of the Second World War."