Aston Clinton doctor 'honoured' to be appointed Olympic medic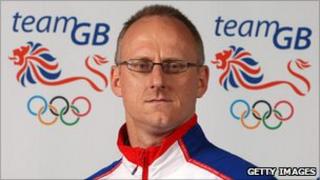 A Buckinghamshire GP has been named as a doctor for Team GB at the London 2012 Olympics.
Dr Craig White from Aston Clinton will be part of a team of six medics looking after athletes from different sports at the Olympic Village.
Dr White already has experience at Olympic level having previously been the doctor for the British judo team in Beijing.
He says the appointment is the highlight of his career so far.
"It is amazing, I couldn't believe it when I got told. I had to go through quite a rigorous interview and they take into account what you have done before. You are up against the top medical people in the country so it is a great honour to get it.
"Only five other people will be able to say they were the doctor for their home team at their home Olympics," he said.
Mr White will be on call for the duration of the Games and will spend time with the Great Britain team before the Olympics.